My Blog
Posts for tag: tooth decay
By Sharp Smiles, LLC
October 11, 2018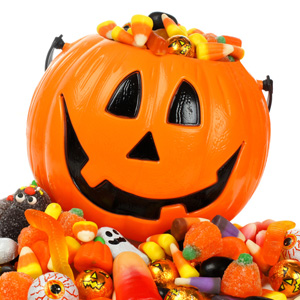 Watching your kids dress up in cute, spooky costumes and go out trick-or-treating can be a real thrill. But thinking about the dental damage caused by eating all those sweets might just give you the chills. So is it best to act like a witch and take away all the candy from those adorable little ghosts and goblins?
Relax! According to experts like the American Dental Association, it's OK to let kids enjoy some sweet treats on special occasions like Halloween—especially if they have been taking good care of their oral hygiene all year long, by brushing twice each day and flossing once every day. But to help keep cavities away from those young smiles, there are some things parents (and everyone else) should understand.
Cavities—small holes in the tooth's outer surface that result from the decay process—get started when bacteria in the mouth feed on sugar and produce acids. The acids eat away at the hard enamel coating of teeth. If left untreated, decay will eventually reach the soft inner core of the tooth, causing even more serious damage.
There are several ways to stop the process of tooth decay. One is to take away the sugar that decay bacteria feed on. Because this ingredient is common in so many foods, it's hard to completely eliminate sugar from the diet. Instead, it may be more practical to limit the consumption of sweets. For example, if kids are only allowed to eat sugary treats around mealtimes, it gives the mouth plenty of "downtime," in which healthful saliva can neutralize the bacterial acids. It also helps to avoid sweets that stick to teeth (like taffy or gummy bears) and those that stay in the mouth for a long time (like hard candy).
Another way to help stop tooth decay is by maintaining top-notch oral hygiene. Decay bacteria thrive in the sticky film called plaque that clings stubbornly to the surfaces of teeth. Plaque can be removed by—you guessed it—effective brushing and flossing techniques. While it's a good start, brushing alone won't remove plaque from the spaces between teeth and under the gums: That's why flossing is an essential part of the daily oral hygiene routine. Helping your kids develop good oral hygiene habits is among the best things you can do to fight cavities.
And speaking of habits, there are a few others that can help—or hurt—your oral health.  For example, drinking plenty of water keeps the body hydrated and benefits oral health; but regularly drinking soda and other sweetened or acidic beverages greatly increases the risk of tooth decay. And seeing your dentist on a regular basis for professional cleanings and routine checkups is one of the most beneficial habits of all. Working together, we can help keep tooth decay from turning into a scary situation for kids—and adults too.
If you have questions about cavity prevention or oral hygiene, please contact our office or schedule a consultation. You can learn more in the Dear Doctor magazine articles "How to Help Your Child Develop the Best Habits for Oral Health" and "Tooth Decay—How to Assess Your Risk."
By Sharp Smiles, LLC
December 17, 2016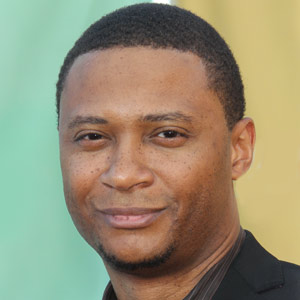 Cavities can happen even before a baby has his first piece of candy. This was the difficult lesson actor David Ramsey of the TV shows Arrow and Dexter learned when his son DJ's teeth were first emerging.
"His first teeth came in weak," Ramsey recalled in a recent interview. "They had brown spots on them and they were brittle." Those brown spots, he said, quickly turned into cavi­ties. How did this happen?
Ramsey said DJ's dentist suspected it had to do with the child's feedings — not what he was being fed but how. DJ was often nursed to sleep, "so there were pools of breast milk that he could go to sleep with in his mouth," Ramsey explained.
While breastfeeding offers an infant many health benefits, problems can occur when the natural sugars in breast milk are left in contact with teeth for long periods.  Sugar feeds decay-causing oral bacteria, and these bacteria in turn release tooth-eroding acids. The softer teeth of a young child are particularly vulnerable to these acids; the end result can be tooth decay.
This condition, technically known as "early child caries," is referred to in laymen's terms as "baby bottle tooth decay." However, it can result from nighttime feedings by bottle or breast. The best way to prevent this problem is to avoid nursing babies to sleep at night once they reach the teething stage; a bottle-fed baby should not be allowed to fall asleep with anything but water in their bottle or "sippy cup."
Here are some other basics of infant dental care that every parent should know:
Wipe your baby's newly emerging teeth with a clean, moist washcloth after feedings.
Brush teeth that have completely grown in with a soft-bristled, child-size toothbrush and a smear of fluoride toothpaste no bigger than a grain of rice.
Start regular dental checkups by the first birthday.
Fortunately, Ramsey reports that his son is doing very well after an extended period of professional dental treatments and parental vigilance.
"It took a number of months, but his teeth are much, much better," he said. "Right now we're still helping him and we're still really on top of the teeth situation."
If you would like more information on dental care for babies and toddlers, please contact us or schedule an appointment for a consultation. You can also learn more by reading the Dear Doctor magazine articles "The Age One Dental Visit" and "Dentistry & Oral Health for Children."
By Sharp Smiles, LLC
November 25, 2016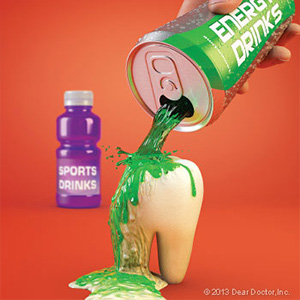 Sports and energy drinks — two different types of popular beverages. But though different they have one thing in common: they can both wreak havoc on your tooth enamel.
That's because each contains high concentrations of acid. And acid is tooth enamel's mortal enemy — prolonged exposure with it causes the minerals in enamel to soften and erode, a process called de-mineralization.
Demineralization becomes even more pronounced when the mouth's pH levels fall below 4.0 into the acidic range. A sampling of various brands of sports and energy drinks reveal mean pH levels below even that threshold. Energy drinks are especially harmful to enamel because the type of acid they contain is more concentrated.
So, what can you do to minimize this threat to your dental health? The optimal thing to do is avoid such beverages altogether, especially energy drinks. If you currently re-hydrate after hard work or exercise with sports drinks, consider switching to water, nature's hydrator.
If you do, however, continue to drink these beverages, then follow a few precautions to lessen the acidic levels in your mouth:
Wait until mealtimes. Saliva is your body's way of neutralizing acid in your mouth, but it takes about 30 to 60 minutes for it to fully buffer acid. If you're sipping between meals on acidic beverages, saliva can't keep up. So, wait until you eat or limit your sipping time on a drink.
Rinse with water. Since water's pH is neutral, swishing some in your mouth right after drinking a sports or energy drink will help reduce acidity.
Wait an hour to brush. Your enamel will begin demineralizing as soon as it encounters acid. If you brush right away you could be sloughing off miniscule amounts of softened minerals. By waiting an hour you give your saliva time to buffer and help re-mineralize the enamel.
Although popular, especially among teenagers and young adults, overindulgence in sports and energy drinks could damage your teeth and increase your risk for tooth decay. With a little moderation and common sense, you can keep your enamel strong and healthy.
If you would like more information on the effects of sports and energy drinks on dental health, please contact us or schedule an appointment for a consultation. You can also learn more about this topic by reading the Dear Doctor magazine article "Think Before you Drink."